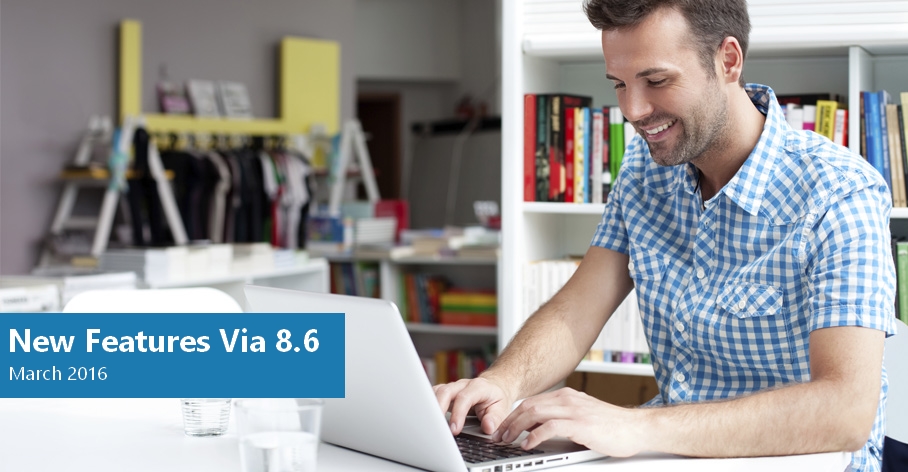 Online presentations of the new version
Tuesday, March 22, 2016 – Playback
Manage your contents for each of your workshops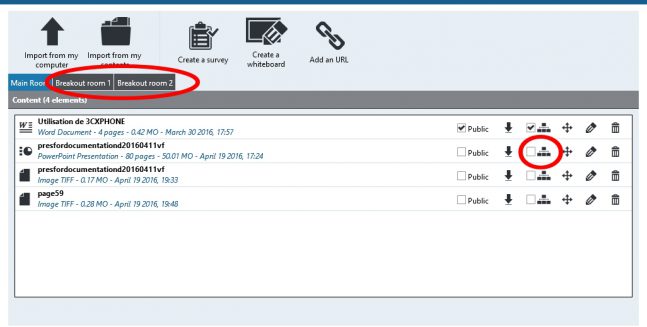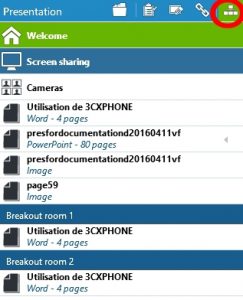 Specific contents for each workshop
Importing your documents by workshop allows you to make different teams work on different subjects without seeing the documents in different workshops. Simply select the desired workshop's tab to manage its contents.
Choose what contents will be available in your workshops
For more security and confidentiality, the main room's contents are not copied into workshops anymore. You can choose whether or not a document will be available in all workshops.
Share the results of teamwork to the rest of the group
When workshops have ended, it is really simple to present each team's work in the main room.
Let Via manage your attendancy
Already implemented in ViaMoodle, the automated attendancy monitoring is now in the Via portal. You can set a minimum required connection time and Via will calculate the attendance status. You can then produce your attendancy report in PDF format or export the data to your Office software suite.

Take a break and allow them to annotate on a shared screen
Screen sharing now allows you to annotate on your shared screen or lets your participants annotate your screen.
Need to do actions on your computer without showing them to your participants ?
You may now pause the sharing of your screen so you may work or do various actions without them being displayed to your participants. An easily noticeable warning will indicate that the screen sharing is active but is temporarily paused.
Send your surveys before or after your online sessions
Surveys are now available to your participants through the web portal, not only from the synchronous interface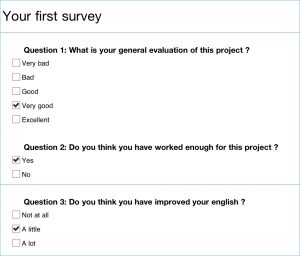 Before your online sessions, you may inquire about your participants needs, expectations or knowledges to efficiently guide your actions. Use surveys after your online sessions to evaluate their satisfaction or acquired notions.
Furthermore, you can select the time period for which your surveys will be available to your participants. You may also determine if your participants can have access to the summary of the survey's results once completed.
Process your results…
Already available in the previous version, results are accessible via the Web portal and are exportable in CSV and PDF format per user or per question.
For each participant, in addition to the results, you may know the exact time spent on answering, the date on which the survey was submitted, and if all the questions have been answered.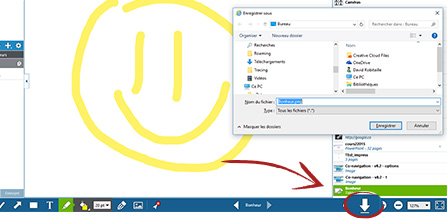 Save documents and whiteboards with all annotations
The new export function lets you save the current page, slide or whiteboard including all annotations being displayed.
You don't have proper rights to install applications ? share your screen anyway !
If you did not install the screen sharing plugin or if you do not have installation rights on your computer, and Java is not available, a new screen sharing version may be installed using the « temporary application » mode. The downloaded file is only active for the current activity and cannot be used elsewhere.
 New version of the ViaMoodle plugin
The ViaMoodle plugin lets you manage and synchronize your registrations from the course environment of the Moodle LMS. The new version includes contents management, improves manual participants association and rethinks the look and feel of the main page listing all activities. https://assistance.sviesolutions.com/index.php/viamoodle. Requires servers with Via version 8.5 or higher.
 Connect to highly secured networks
To allow access under any circumstances, secured connection modes have been improved to let users from any environment fully participate in real-time communication sessions.
 Warning : Via 6 will no longer be supported soon…
When Via version 9 will be available, the version 6 of Via will no longer be supported. It will be impossible for our customers hosted on our servers to create new activities in that version. However, all recordings created in that previous version will still be supported. Do not hesitate to contact our technical assistance team to ensure an easy and efficient transition. We will be glad to assist you throughout the process.